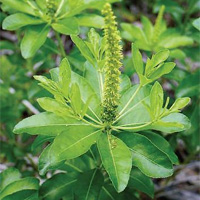 Information
Stillingia sylvatica, also known as Silver Leaf is part of the Euphorbiaceae plant family. Queens Delight originates from southern United States, from Virginia to Florida and westward to Texas.

General Information
Botanical Name: Stillingia sylvatica
Plant Family: Euphorbiaceae
Common name: Queen's Root, Silver Leaf, Yaw Root
History: ...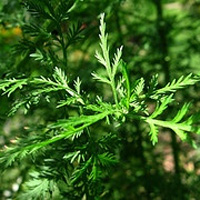 Information
Artemisia annua, also known as Chinese Wormwood is part of the Asteraceae plant family. Artemisia's are from a group consisting of 180 species. The whole family has extreme bitterness in all parts of the plant.

General Information
Botanical Name: Artemisia annua
Common Name: Annual Wormwood, Chinese Wormwood, Qing ...